About Us
We are committed to offer top notch driver education services that aimed at enabling our students to achieve their driving license in safe and responsible manner.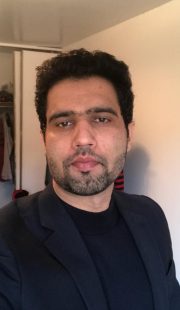 Shegi Driving School Inc. referred as 'Shegi Driving School' is an MTO approved institution and recently established in the year 2020 with the goal of the company to be a one-stop facility for all driver needs. At this time, we only offer best quality, convenient, and all-inclusive driver education courses at best affordable cost in Durham region. Shegi aims to provide digital and in-car training taking into consideration all safety measures including Ontario Road Rules and Traffic Laws.
Everyone wishes to enroll into a credible driving school where they would learn the essential skills of driving the car in a responsible and safe manner. Our goal at Shegi is to take care of students and reinforce them best driving habits with our professional and patient instructors.
The most competitive and unique advantage Shegi Driving School has our Highly Professional & Experienced Instructors who bring excellent expertise and customer service experience from their past professional background. Shegi instructors are trained in excellent communication skills, customer service and are experienced, patient, and friendly when our new drivers take the road for the first time.
We are starting in Durham Region with a truly greater vision of expanding and making our presence in other parts of Canada.

To provide highest quality driving education and to bring in brilliance in each and every student to become a safe, responsible, and confident driver. 

To become one of the best and leading driving schools and make our presence in all over Canada to make greater impact on the lives of millions of people.
Hire Professional and Expert Instructors > Provide highest quality training with excellent customer service > Deliver Highest Passing Rate in all over Canada.
Act with patience, friendliness, integrity and respect
Appreciate and support fresh and creative ideas for sustainable innovation in our educational curriculum, systems, and driving instruction techniques.
Value our team work for supporting the vision, mission and strategy to make greater impact on the lives of people, community and the environment that we operate in
What Our Students Have to Say
Today i got my G license directly from from G1. Very professional and good communication. Car quality is high.I would say the best in the city. Highly recommended.
Shegi is a very resourceful and patient instructor. He is always motivating and giving you the necessary tips and advice for a safe driving. What you practice will help you clear the drive test with confidence. He is also very easily reachable and accommodating!! He will take care of booking the test and will give you enough lessons at a very reasonable price!
Shegi driving school is the best school. Very polite and knowledgeable instructor...highly recommend 👍
Thank you Atif Shegi.
I've had several driving instructors in the past. He was the best instructor I've had. He's really patient and knows how to break down the rules of the road and driving techniques very well. I failed once before, but after practicing with him for only a week, I was ready and prepared and passed my first attempt. He also helped my friend get get G.
ERROR
There are no reviews on your Google platform.